Next week is gonna be a very important time for The The 62 Gallery. The spot is organising a long term exhibition of Stuart Davis' works that have been never exhibited in Chelsea! Thistory of S. Davis seems to be like most of other artists' histories.
He was born into famous artistic family. His parents were a sculptor and a press editor. Apparently, these are Impressionism and Realism that influenced him the most. However there were to things that changed Davis' life completely. The first was famous Armoury Show (1913).
That was the place and the day when the young artist had to do with Cubism and Fauvism for the very first time! The other thing that has made a mark on Davis was Jazz Age that tuned out to be a big inspiration for the artist. As you can see now on his works, this is Cubism first and foremost that finally determined his style.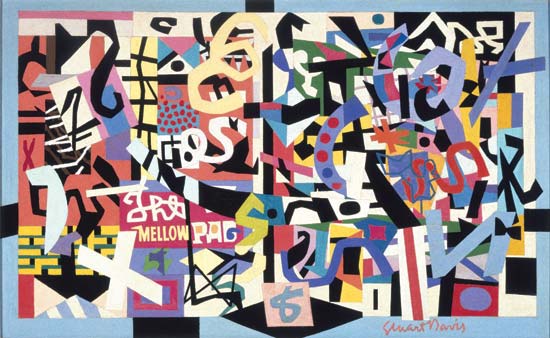 Everybody who knows the loudest Davis' work – Swing Landscape knows exactly what I'm talking about. The masterpiece created in 1983 indeed is a swinging maze that may make you frustrated or inspired or both! One is certain, the artist's ingenuity was something that has been always featuring Stuart Davis. However, not only was he very creative but also or maybe first and foremost hard-working and determinate.
Since he was a child, he had been working very hard to get to the best art schools and later to make his works show up at the loudest or most popular varnishing days. It would be a shame not visiting The 62 Gallery while such masterpieces are exhibited right now. Hope to see you soon there!